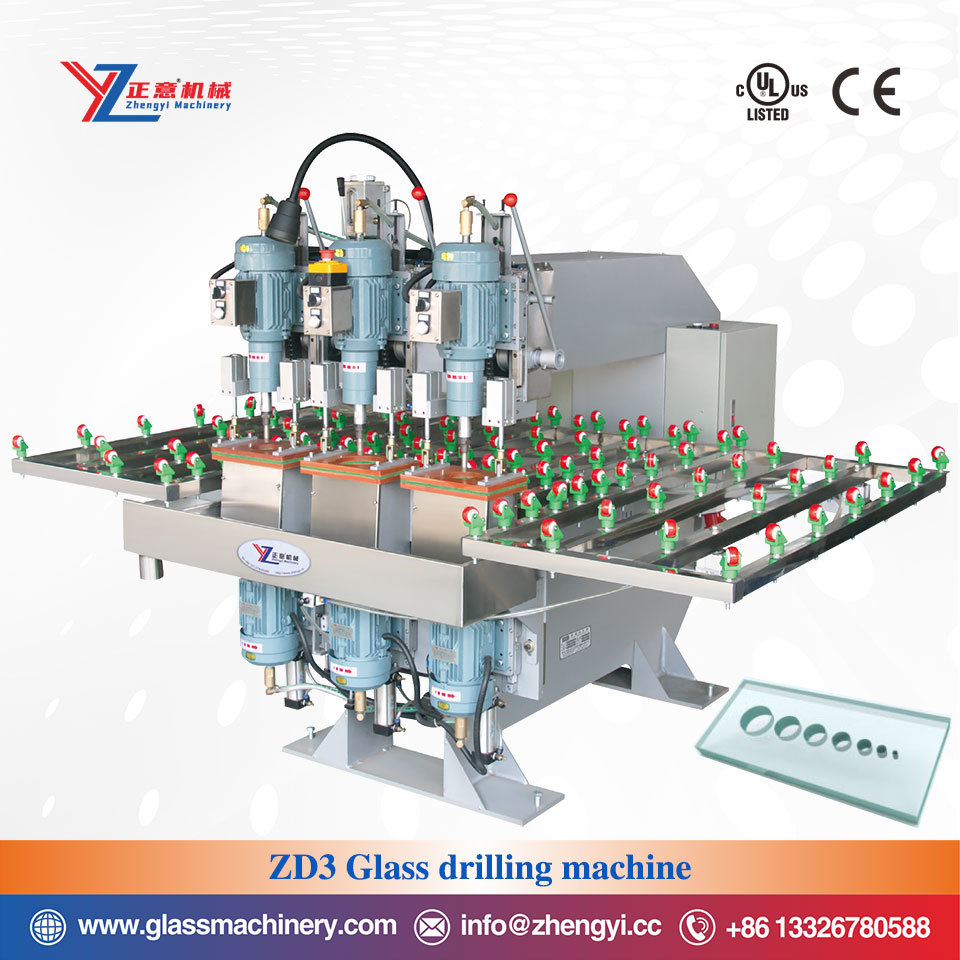 Three Heads Glass Drilling Machine ZD3
ZD3 glass drilling machine is the latest high-efficiency glass opening equipment developed by our company, which is more suitable for the professional production of glass shower doors, bathroom doors, etc. Equipped with three sets of drill spindles, high production efficiency. Allows 3 drill bits of different sizes to be installed at once, for most holes in the glass. Simple structure, easy to maintenance, very convenient operation. The motor moves up and down using guide rail and slider structure. Main Features: 1. ZD3 glass drilling machine is equipped with three sets of drill bit spindles, which has high production efficiency; 2. Three different drill sizes can be installed simultaneously for most holes in the glass; 3.One machine replaces three single-head drilling machines, which occupies less space; no need for professional operation, low maintenance cost in the later stage; 4.Simple structure, stable performance, easy to operate, no vibration, low noise, simple adjustment; 5.The upper head is manual, and the lower head is automatic, which can be used for decentralized and mass production; 6.Each station has the option to use only the glass clamping function, which can be used as a table to cut, groove or grind glass. Technical parameters: Max glass: 2200x3000 Glass thickness: 3~40mm Diameter of the drill hole: Ø5~Ø110mm Weight: 950KG Power: 9KW Size: 2200*2000*1600mm Working table height: 1000mm
---
---
---
Product Details
Mechanical introduction:
ZD3 glass drilling machine is the latest high-efficiency glass opening equipment developed by our company, which is more suitable for the professional production of glass shower doors, bathroom doors, etc. Equipped with three sets of drill spindles, high production efficiency. Allows 3 drill bits of different sizes to be installed at once, for most holes in the glass. Simple structure, easy to maintenance, very convenient operation. The motor moves up and down using guide rail and slider structure.
---
Main Features:
1. ZD3 Glass hole machine is equipped with three sets of drill bit spindles, which has high production efficiency;
2. Three different drill sizes can be installed simultaneously for most holes in the glass;
3.One machine replaces three single-head drilling machines, which occupies less space; no need for professional operation, low maintenance cost in the later stage;
4.Simple structure, stable performance, easy to operate, no vibration, low noise, simple adjustment;
5.The upper head is manual, and the lower head is automatic, which can be used for decentralized and mass production;
6.Each station has the option to use only the glass clamping function, which can be used as a table to cut, groove or grind glass.
---
Technical parameters:
Max glass: 2200x3000
Glass thickness: 3~40mm
Diameter of the drill hole: Ø4~Ø110mm
Weight: 950KG
Power: 9KW
Size: 2200*2000*1600mm
Working table height: 1000mm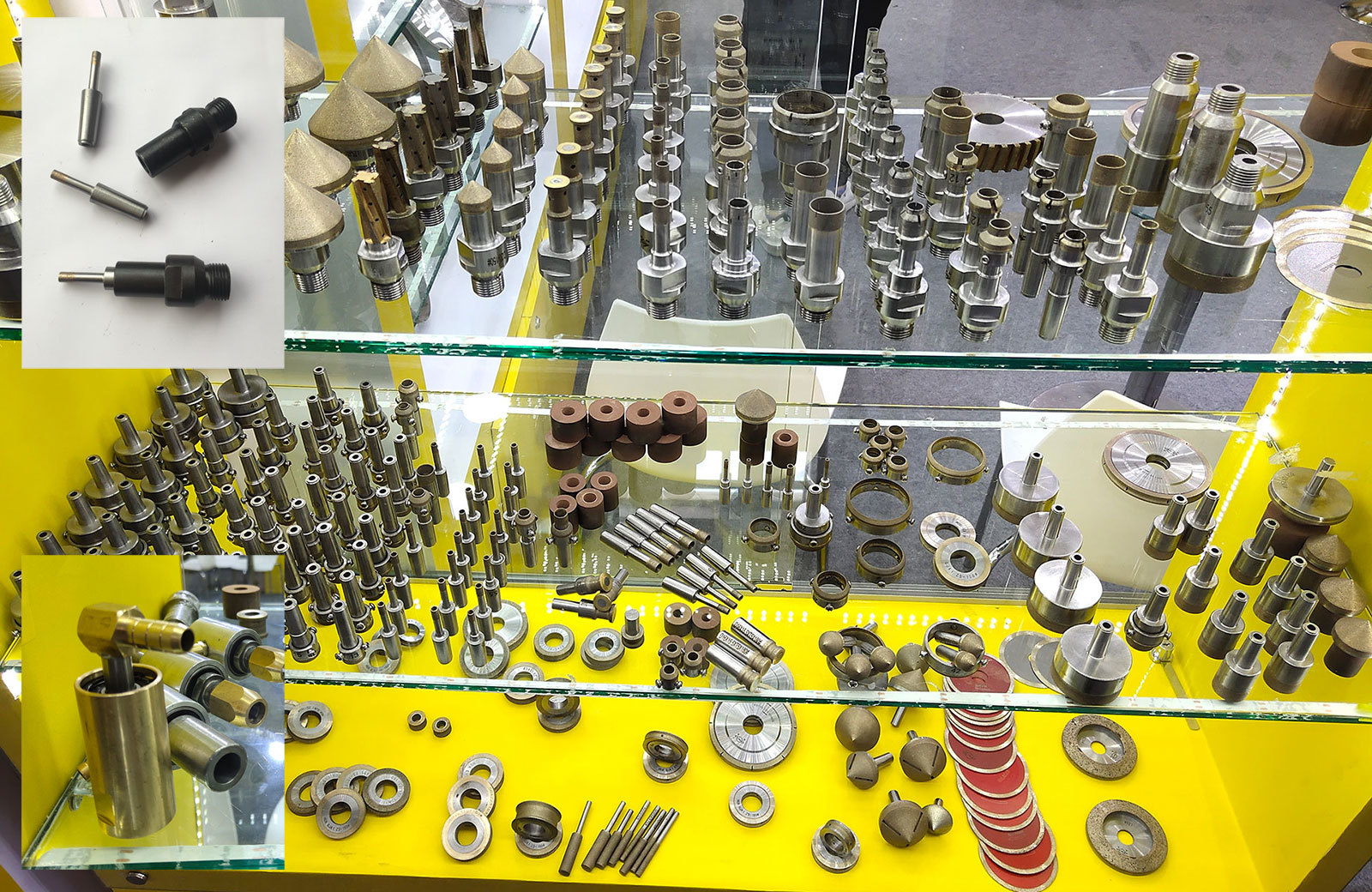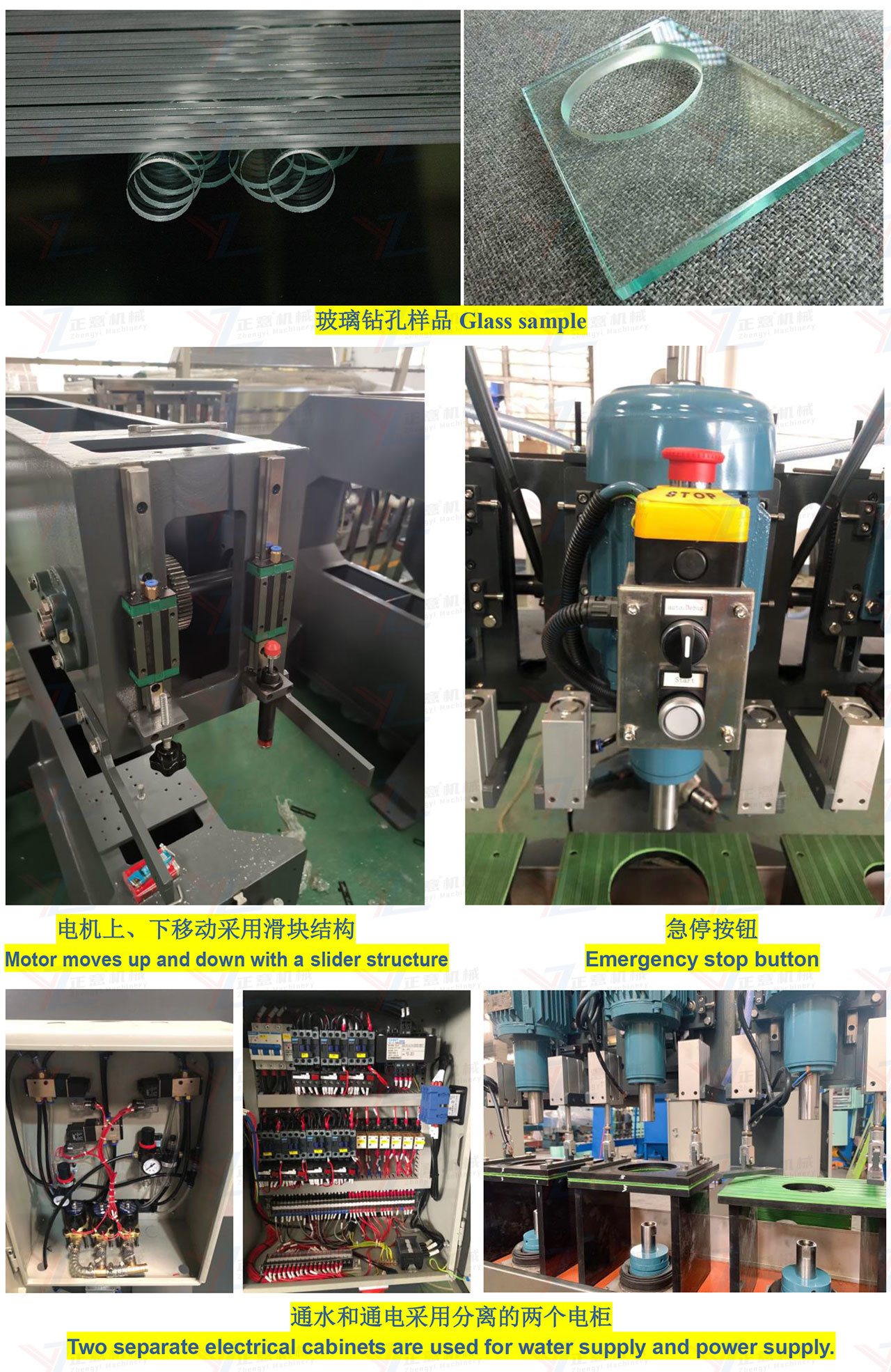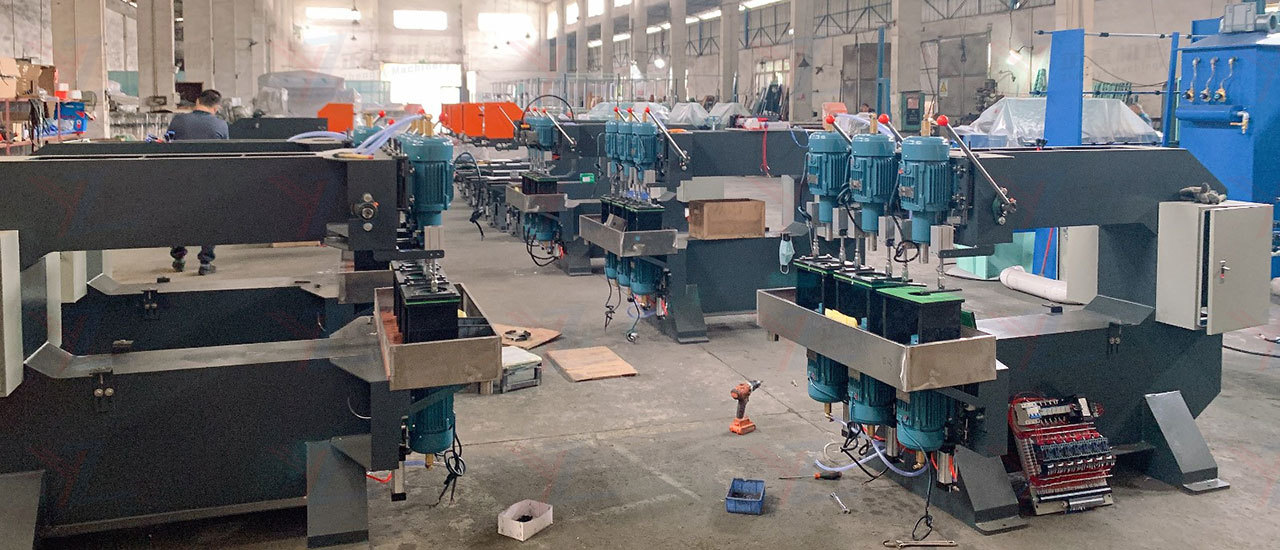 ---