After-sale Service

  Zheng Yi's service support: we can make all kinds of non-standard models according to customers' requirements. From the signing of contracts to the manufacture of machinery and equipment, strict assembly and on-time delivery, it has been our sales philosophy that we insist and follow forever.
Installation and commissioning of glass machinery
  From the signing of the contract to the manufacture of the machinery and equipment, tight assembly and on-time delivery, this has always been our sales philosophy and one we continue to follow. Every glass machine ordered by a customer is subject to a period of proper operation and careful commissioning before leaving the factory. Once the new equipment arrives at the customer's premises, it is ready to be put into production. Although these new machines are commissioned in accordance with the customer's requirements and standards prior to shipment, we will, if required by the customer, dispatch our technicians to the site on time to perform or assist in the installation and commissioning of the new machines, and to prepare for temporary tasks, in accordance with the customer's scheduled installation and commissioning schedule, to ensure that every machine we sell is up to standard. To ensure that every piece of machinery and equipment we sell is in good working condition and can be put into production line service smoothly.
Glass Machinery Operation and Technical Training
  Every glass machine manufactured by Cheng Yi has a high quality guarantee and high performance, but a machine with excellent quality and stable performance also requires a qualified technician or operator to make the machine achieve the ideal performance and provide high quality production performance, so how to become a qualified technician or operator is another important issue. For this reason, our company not only sells glass machinery equipment, but also provides customers with a complete technical training course, which includes the basic operation of machinery and equipment, adjustment, replacement of parts and troubleshooting of machinery, etc. Under the cooperation of the best use of people and materials, the production efficiency will be greatly enhanced.
[Glass Machinery Parts Supply
  Once you have ordered our machinery and become a customer of Cheng Yi, you will always enjoy the global and perfect after-sales service provided by the company. In terms of parts supply, we have a full stock of consumables and parts for general machinery, so that we can provide you with any parts you need at any time. We will also provide you with prompt supply and delivery of parts as soon as we receive your parts order. As for special order parts, the company will also produce them within a short period of time.
Glass Machinery Repair and Maintenance
  All of our machines are made from high quality materials, and are designed to be easy to operate and have a strong and durable structure. In addition to the sale of new machines, we also offer a service for the maintenance of machinery that we have sold and used for a long time to meet the various needs of our customers, so that they can have another option to regain their productivity. In case of sudden mechanical breakdown or damage, we will promptly understand the cause and condition of the problem and provide troubleshooting methods and advice.
  In the process of your cooperation with our company, if any problem is not properly solved, please contact our complaint telephone - Mr. Gui:13380268588
Rachel Wu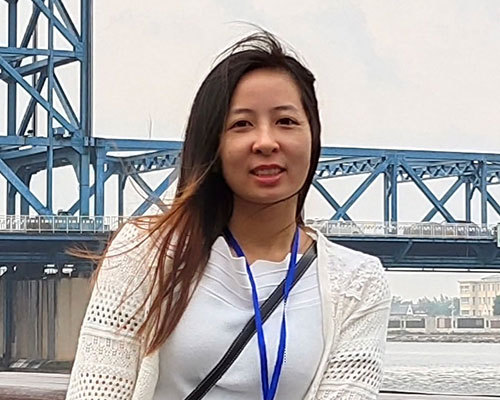 Copyright © 2023 Foshan Shunde Zhengyi Glass Machinery Co.,Ltd.