Glass Drilling Machine: A Comprehensive Guide to Glass Processing Equipment
---
Glass Drilling Machine: A Comprehensive Guide to Glass Processing Equipment
Introduction:
Glass drilling plays a vital role in the manufacturing and processing of glass and ceramics. To achieve precise and efficient drilling, professionals in the industry rely on specialized equipment known as glass drilling machines. In this comprehensive guide, we will explore the key features and advantages of these machines in the context of the manufacturing and processing machinery industry.
1. Precision and Efficiency:
Glass drilling machines are designed to offer unparalleled precision and efficiency in the drilling process. With their advanced technology and engineering, these machines ensure accurate hole placement, which is crucial for various applications in the glass and ceramics sector. Whether for creating openings in glass panels or producing intricate designs, glass drilling machines deliver exceptional results.
2. Versatility:
Glass drilling machines are versatile tools that can adapt to different drilling requirements. They can handle various glass thicknesses and sizes, making them suitable for a wide range of applications. Whether you need to drill holes in thin glass sheets or thicker glass blocks, these machines can meet your needs. This versatility makes them indispensable in the manufacturing and processing machinery industry.
3. Safety Features:
Safety is paramount in any manufacturing process, and glass drilling machines are equipped with advanced safety features to protect operators and minimize accidents. These machines incorporate safety mechanisms such as emergency stop buttons, safety interlocks, and protective enclosures to ensure a secure working environment. By prioritizing operator safety, glass drilling machines enhance workplace efficiency and reduce the risk of injuries.
4. Ease of Use:
Glass drilling machines are designed to be user-friendly, allowing operators to quickly adapt to their functionalities. The intuitive controls and interfaces enable efficient operation, reducing the learning curve for new users. Additionally, these machines often come with automated features, such as pre-set drilling programs and adjustable drilling parameters, further streamlining the process and ensuring consistent results.
5. Enhanced Productivity:
With their precision, efficiency, and user-friendly features, glass drilling machines significantly enhance productivity in the manufacturing and processing of glass and ceramics. Faster drilling speeds, reduced downtime, and improved hole quality contribute to increased output and overall efficiency. By investing in a glass drilling machine, businesses can optimize their operations and stay ahead in a competitive industry.
Conclusion:
Glass drilling machines have revolutionized the manufacturing and processing machinery industry by providing precise and efficient drilling solutions for glass and ceramics. From their exceptional precision and versatility to their advanced safety features and ease of use, these machines are essential tools for professionals in the sector. By integrating a glass drilling machine into their operations, businesses can maximize productivity and achieve outstanding results in various applications.
Rachel Wu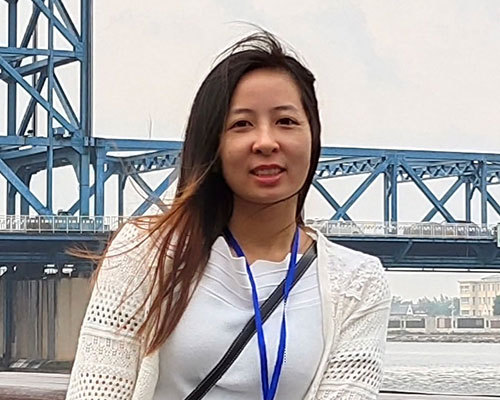 Copyright © 2023 Foshan Shunde Zhengyi Glass Machinery Co.,Ltd.